Upgrade to CFF – Project Timeline and What It Means For You
Dear Customers,

In May, we notified you of our upcoming CFF Upgrade. We are excited to bring to you the following upgrades:
REST API – offering scalability, increased security and flexibility for applications.
A modernised Claims Portal (Web Portal) user interface – with changes tailored to industry feedback,  making the system easier to navigate.
Migration of all services to the cloud.
As we continue the CFF Upgrade project, we are now able to provide an update on the predicted timescales and what it means for you, the users.

If you missed our initial email about this project, please click on this link to read about it: https://www.claimsportal.org.uk/news/news-and-updates-2023/claims-portal-platform-upgrade-and-funding-changes

Your customer journey depends on the type of user you are, you are either:
A2A User – you use an API connection to receive and process your claims.
Web User – you use the online web portal via an internet browser.

A2A Users

All A2A users will be required to move from SOAP (Legacy) to REST API. From the date of go-live there will be a period of at least 12 months for you to make this move. We will be on hand for technical support throughout your migration. There is no need for you to start developing yet. Please consider whether you will need to line up resource to make these changes.

If you do not believe you are the right person to contact about these changes, please send us an appropriate contact.

UAT/Non-UAT candidates – if you wish to be involved in the UAT sessions, please do not hesitate to get in contact and we will respond with further requirements. This is not mandatory and if you choose not to participate, please read "Non UAT candidates".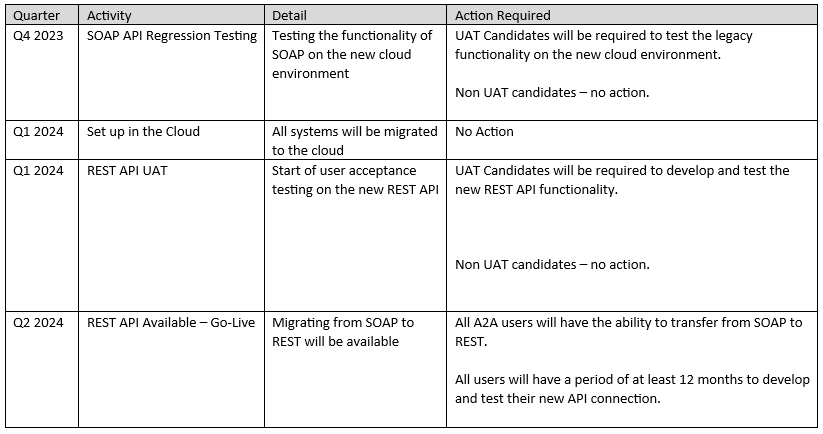 Web Users

Web Portal Users can expect the new and improved web portal interface to go live in Q2 2024. This requires no action from users. If you would like to take part in our UAT sessions, please get in touch with us. 

Training on how to use the new interface will be available online and you will be contacted closer to the time where you will be able to locate this. We will also offer drop in/support sessions to answer any questions.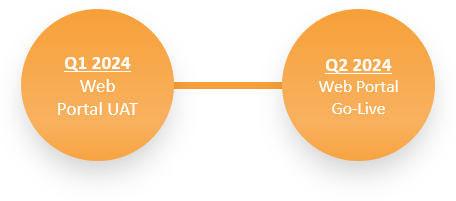 If you have any questions or concerns, please contact us and we will be happy to assist.
 

Regards

Phil Dicken
Chair, Claims Portal Ltd