Receiving a Claim
There are four types of claim which can submitted on the Portal and the ability to work on these claim types depends on what your organisation is registered for and how your User profile is assigned by your Administrator.
These are:
EL – Employers' Liability (accident)
PL – Public Liability
ELD – Employers' Liability (disease)
RTA – Road Traffic Accident
Further information on the claim types can be found in the Protocols.
Identifying who sent a claim
Almost all claims processed through the Claims Portal are submitted by Claimant Representatives on behalf of a claimant. Sometimes a claim may be submitted by a Litigant in Person (LIP), an individual who is representing themselves.
You can identify when a claim is submitted by a LIP on the CNF by the 'Tick here if you are not legally represented?' check box at the top of the first page.
See example of an RTA CNF below:

Section N of the CNF, the Statement of truth, will indicate that the CNF has been sent from the Claimant, rather than from the Claimant's legal representative.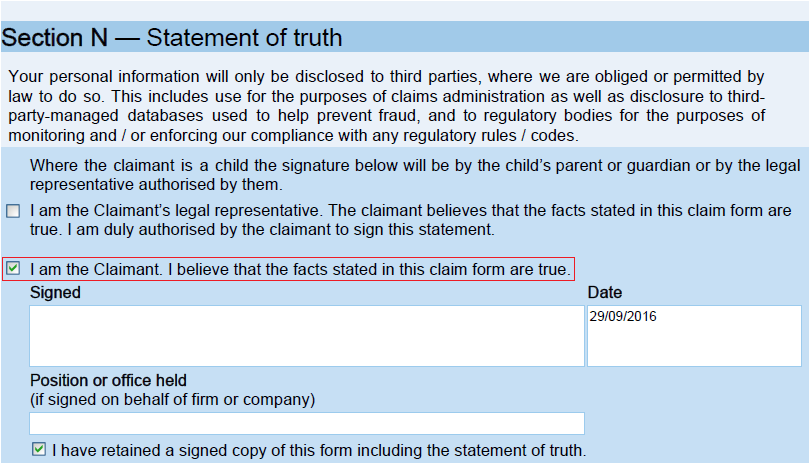 Back to the top.