D1. Creating New Users
To add new users to your organisation log on to the Administration console as described in section C1. Logging in and passwords.  The following screen will be displayed:

Click on User:

Click on New.  The screen for Claimant Representative is shown to the left, and the Compensator to the right: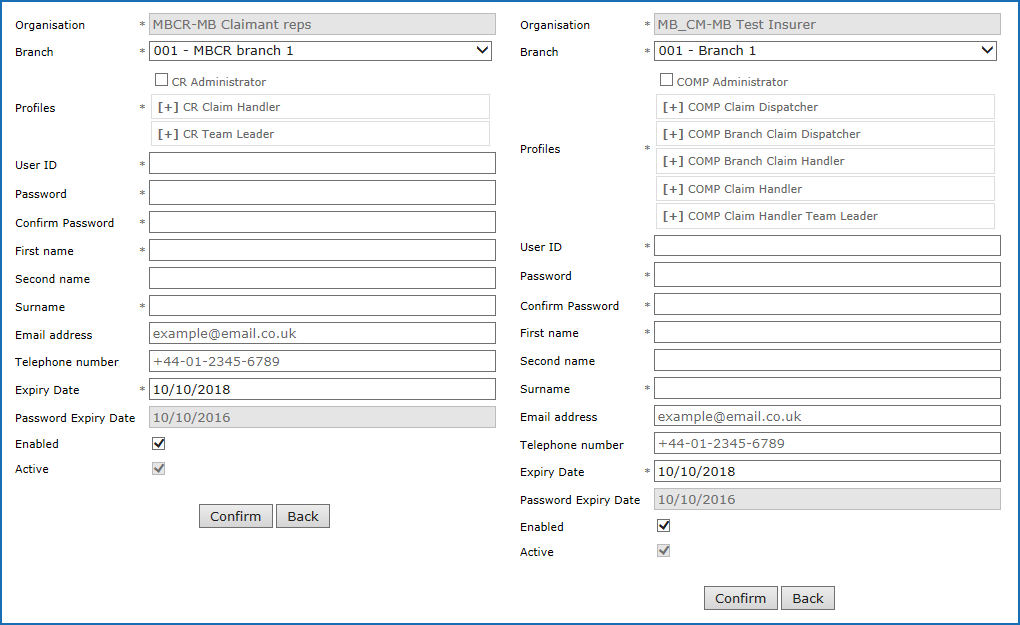 Select the correct Branch using the drop-down list. For more information about Branches see section A3. Understanding Branches.
Select the profile from the expandable lists by clicking on the plus [+].
The available profiles for the Claimant Representative are shown to the left and the Compensator to the right: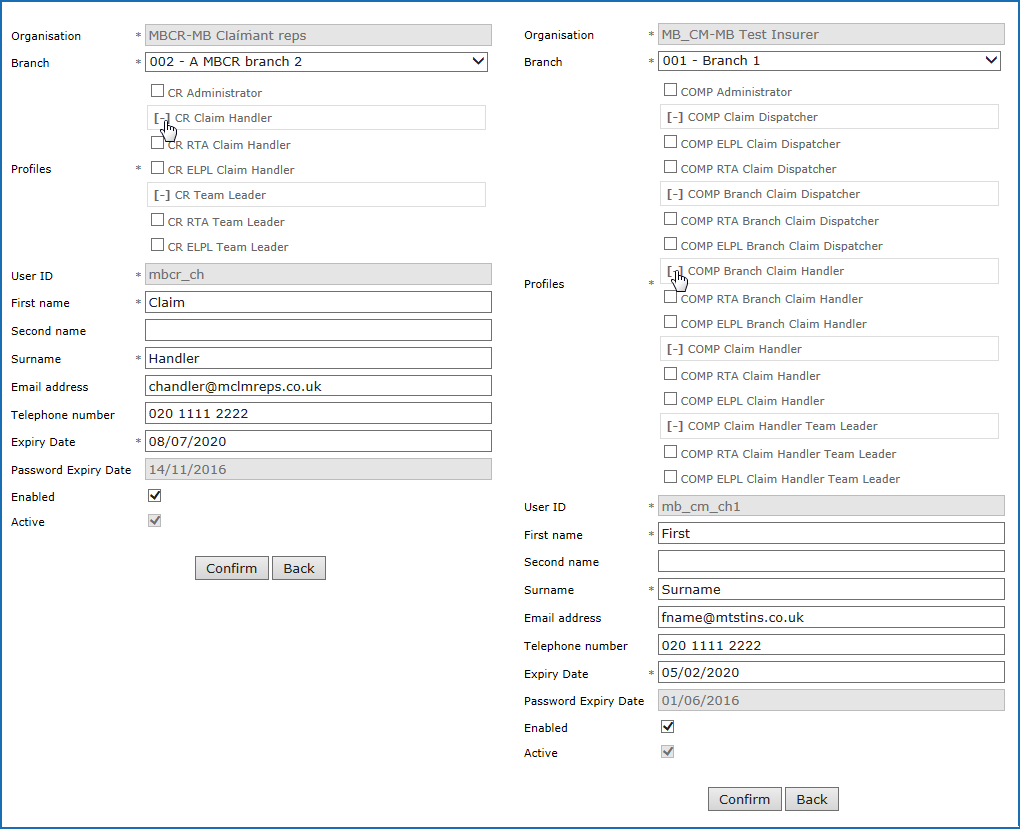 Note that selecting the user profile is a very important step/choice as the type of profile selected assigns the level of access rights given to the user.  Please refer to section A2 Understanding Profiles in the online User guide for Administrators.
Complete the remaining fields, noting the following:
The user-ID must be between 5 and 20 characters long.

The user-ID is not case sensitive. 
Passwords are case sensitive must be between 8 and 20 characters long.
It is not possible to use as a password the user-ID, name, surname or organisation ID.
The password must contain at least one number and one letter.
Click Confirm.  The details will be checked, and you will get an error message if the fields are not filled in correctly.  Mandatory fields are indicated by a *. Note that the User ID must be unique within the whole system, not just your organisation.  If it is not, you will receive the message 'User already existing'.  In this case, amend the User ID. 
Once you have created the user details and password, you must communicate them securely to the related user.  For security reasons, the system will automatically prompt new users to change their password at the first log-in.
Back to the top.